Welcome to The Ultimate L150 Louvre System This stunning Australian designed and engineered product is pioneering the way forward in design appeal, strength and durability to provide beautiful louvre roof outcomes for external applications.
The Ultimate L150 Louvre system was introduced in October 2017
With its beautiful sleek blade design, powered by a quiet but fast operating system, it provides stunning improvements in performance, span and design providing customers with a positive outdoor living outcome.
The economical Ultimate L150 blade system is fully engineered and manufactured from the highest-grade aluminium and marine grade stainless steel. All Ultimate louvre systems come with the same warranties and operating system options.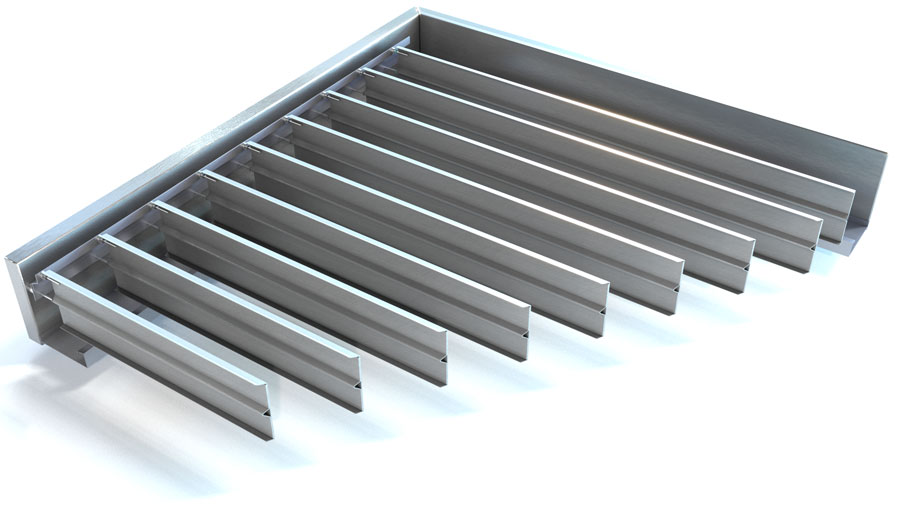 Ultimate L150 Louvre Systems benefits include
Australian designed and made featuring a sleek fully extruded high grade 6106-T6 aluminium Louvre L150mm blade to provide maximum strength, durability and excellent corrosion resistance in marine environments.
Quiet and quick opening and closing system that can

control opening or closing to suit your needs,
close when raining generally in approx 5-8 seconds from fully open to closed,
open a full 175 degree for better light and shade control,
providing Australia's best opening & closing louvre spans providing sensational Architectural Design flexibility.
maximum louvre spans up to 4200mm
L150 Motor is proudly Australian Made is "Fully Sealed IP07 rated" complete with marine grade stainless steel external components for increased durability.
motor is geared to stop if encountering an obstruction reducing needs for servicing and maintenance.
incredible maximum bay size 24m2 with maximum bay length 7.2m providing greater economy and flexibility.

Rain Sensor is provided as standard in all systems regardless of size.
Waterproof under almost all weather conditions.
Fully Engineered Louvre System
Powder Coated to suit your colour requirements
Marine Grade Stainless Steel Pins components for increased durability and function reliability
Improved & Innovative System Tracks for increased spans and bay size improvements
Remote Control to operate louvres and other items such as lights
7 Year Motor warranty
10 Year Blade warranty
2 Year Electrical warranty